Want to jump to a specific topic?
REFER FOLKS. GET REWARDED.
What's better than a win-win scenario? A win-win-win scenario, which is exactly what my referral program offers. Consider the benefits of this type of professional partnership.
You earn extra $ without a ton of additional work. Your connections are extra impressed with the additional value you bring by being able to refer a professional to meet their needs. And I get to work with more awesome people (you included).
If that sounds like a good deal to you, let's chat about a referral partnership! 
If we're a good fit to partner up, you'll get access to your very own referral tracking dashboard. (Scroll for a sneak preview of it.)
Step 2: Refer Your contacts
Know someone who needs a writer or brand strategist?  Introduce them. Or have them get in touch and name drop you here so you get your credit. 
As a thank you, when someone you refer becomes a client and officially kicks off a project with me, you get a 20% cut* of the moolah.
*Payments made via PayPal, Venmo & Cash App
Track your referrals as they move through various statuses. These generally update within 48 hours of any new developments in the sales process.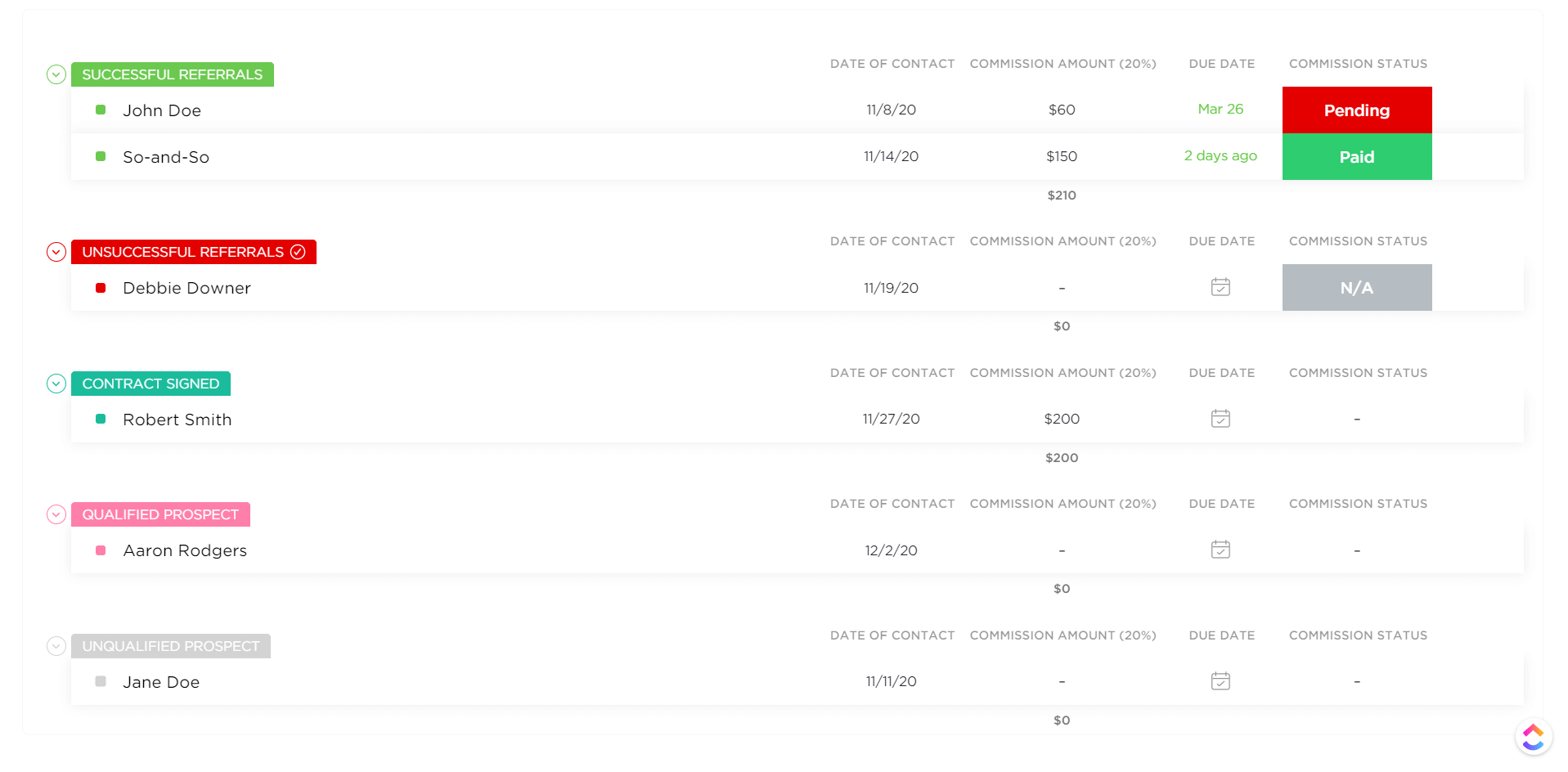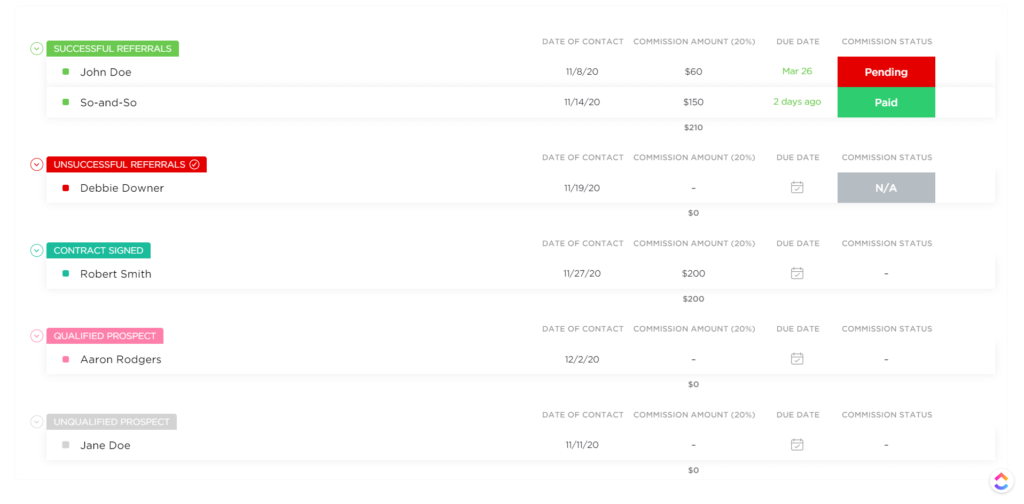 Besides making it easy to keep tabs on people you send my way, your referral tracking dashboard will also provide info designed to help you earn more rewards. 
It will provide an up-to-date snapshot of the projects, industries, and client types I'm most interested in at any given time. With this in mind, you can refer the people who are most likely to work with me, which means more money for you. 
Without all the legal jargon, here are the terms and conditions of the referral partnership agreement.
Is This Program Right For You?
You may be a good fit for this referral program if you can answer "yes" to the following questions. Do you:
Have an expanding network of connections in the (content or inbound) marketing industry

?

Have a good professional reputation and a real desire to help others succeed?
Believe in my approach to content and copywriting

and trust that I'll do my best for the people you refer to me?
If so and you're US-based, I want to hear from you!
Not yet a partner of mine? Let's change that! Give me a few details so I can get in touch and see if we'd be a good fit.