Get 2 Weeks of Writing Mentorship
Guest PostING on Steroids
You a freelance writer looking for more experience and hands-on guidance? Pitch a guest post for a shot at 2 weeks of 1-on-1 freelance writing training!
OCTOBER 2021 UPDATE
This program has been discontinued until further notice.
MORE THAN A PORTFOLIO PIECE
WHY GUEST POST FOR THIS BLOG?
OTHER BLOGS
When you guest post for other blogs, you get:
A bylined portfolio piece to show your skills and boost your credibility as a writer

Backlinks to bring you website traffic, leads, and more domain authority

Maybe some feedback from the editor on your post, although this is often limited

Exposure to that site's audience...but some sites only do once-and-done promotion 🙁
THIS BLOG
When you guest post for this blog, you get:
A bylined portfolio piece to show your skills and boost your credibility as a writer

Up to 2 dofollow backlinks to bring you website traffic, leads, and more domain authority

Tips for improving your guest post pitch to help you pitch clients, HARO journalists, and others more effectively

Guaranteed feedback on your post with collaborative editing to get it ready to publish

Help writing a short author bio that you can use for other guest posts and content

Extra feedback and practice if you choose to write the promo email and social posts for your content

Ongoing exposure to an audience of 2K and counting via email, social media, and Missinglettr

Personalized answers to your questions about the craft of writing and freelancing via email and audio/video recording

A certificate with a link to your published post
Hear From Writers Who've Completed Their Mentorships
In two weeks, I sharpened my writing for specific audiences. I wrote clearer for the B2B audience. My writing process from start to finish became more efficient, including shortened writing times and tighter articles.

I also learned about tools which I should be using. Some I already knew about, but never saw the value in how they should be used. Some were new. Implementing the use of these has made a huge difference in the time spent per project.
It's worth the guest post and so much more! Nia, you take the writer to a hands-on learning experience (and that's just half of it). The insights, recommendations, and feedback that you provide are enough to make any writer sign up for the mentorship program.
WHO CAN PITCH A GUEST POST
This offer is best for writers with:
This offer is best suited for newer writers. For example, this might be for you if you're in your first or second year of writing professionally and need:
An honest analysis of your strengths and room for improvement so that you know what to focus on going forward

Personalized tips to sharpen your skills and earn better projects, repeat business, and referrals  

A quality portfolio piece to give you a credibility boost and help you land better clients
Don't have a working knowledge of content marketing strategy, copywriting, SEO or brand messaging?
That's okay as long as you're willing to research and write on related topics, which are the focus of my blog. 
Lastly, you have to be willing to make the most of this experience. That means being:
Willing to ask questions

Open to constructive feedback

Responsive and available to apply feedback during your 2-week training
Do you fit this description? Consider pitching a topic for the blog!
STEP 1: PITCH A RELEVANT TOPIC
Pitch an interesting content, copywriting or branding-related topic to apply for mentorship.
STEP 2: WRITE YOUR POST
If you're chosen, research and write your guest post based on the topic and angle you pitched.
STEP 3: REFINE YOUR POST
Work with me to edit the post and, in the process, improve your writing and client comms skills.
STEP 4: ENJOY THE BENEFITS
Besides the usual byline and exposure, unlock more confidence and land better projects.
PITCHING & GUEST POSTING GUIDELINES
Here are some important things worth keeping in mind. 
PACK A PUNCH WITH YOUR PITCH
CHOOSE A RELEVANT TOPIC. Something related to content and SEO writing, copywriting or brand messaging. For example, you could do a how-to post, discuss misconceptions, explain the benefits of pitfalls of certain strategies, etc.
DESCRIBE YOUR ANGLE. Instead of just giving a topic idea, also share your stance on the topic. In your voice and style. (But no profanity or hot-button topics please.)
FORGET THAT YOU'RE PITCHING A FELLOW WRITER. Instead, pitch like you're presenting a topic idea to a client. Give it your best shot. 
And what if you're selected for the digital marketing guest post + mentorship duo?
AIM FOR A PRO-QUALITY POST
USE AP STYLE AND AMERICAN ENGLISH. A

nd deliver your post in a Google Doc with the "Anyone with the link can edit" permission given.

WRITE FOR A SERVICE-BASED SMALL BIZ AUDIENCE. At best, they've got a working knowledge of content marketing, copywriting, and branding. So they need clear, practical explanations to help them grow their businesses.
WRITE 1,000 to 2,000 WORDS. And include a title tag and meta description. Plus, if you opted to write the email and 2-3 posts to promote your content on Twitter and LinkedIn, include those with your guest post draft. 
EDIT YOUR POST BEFORE YOU SUBMIT. That way, we can spend less time on simple grammar, spelling, and punctuation issues and more time on really finessing your post.
LINK TO YOUR SOURCES. Both to build trust with readers and to make fact-checking faster during the editing process.
INCLUDE NECESSARY IMAGES. If an image is needed to clarify an example or instruction in your post, please include it and link to its source. For example, if your post is about how to use an AI copywriting tool, include screenshots of the tool. 
INCLUDE BACKLINKS. If you'd like, you can include 1-2 links to the most

relevant pages on your website, portfolio or blog.

CREATE A BIO. Write a 50-75 word bio about yourself and include a quality headshot.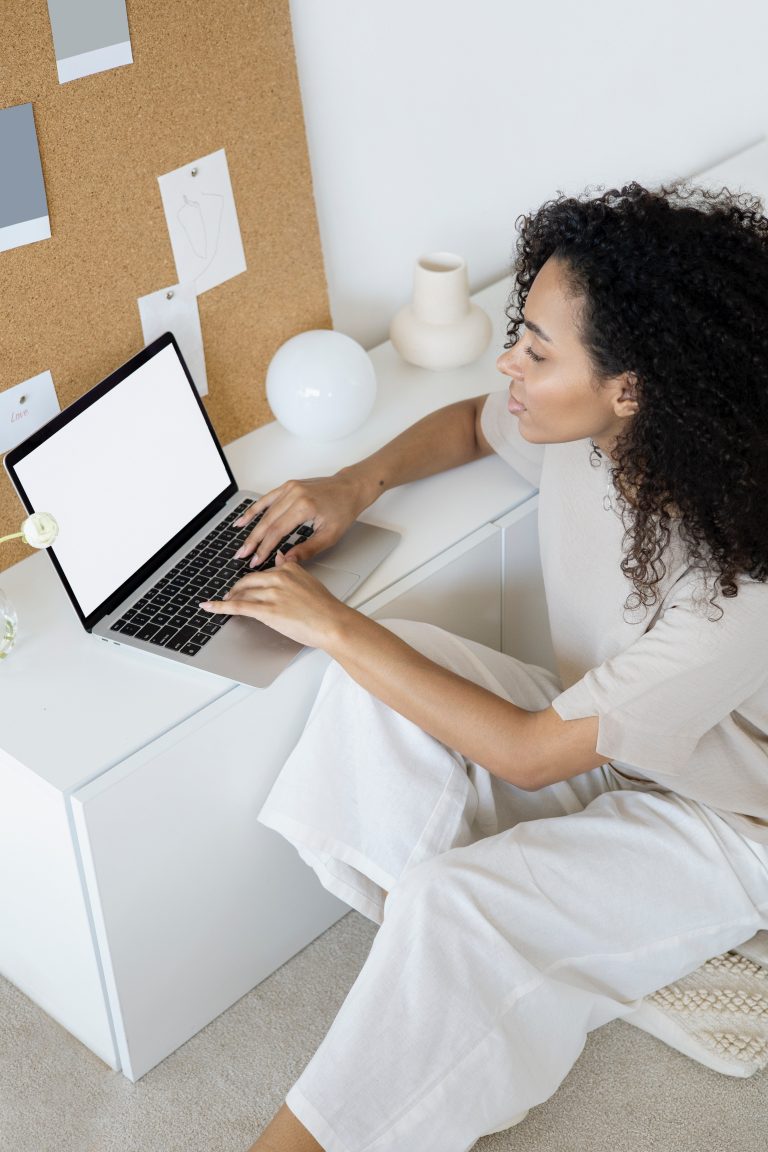 YOU MIGHT BE WONDERING...
To be considered for 2 weeks of mentorship, submit your best pitch plus a few other details. 
Remember: The topic you pitch should be related to content or SEO writing, copywriting, or brand messaging. 
OCTOBER 2021 UPDATE
Thank you for your interest! However, this offer has been discontinued until further notice.
Give a Website Audit Report
Know a business owner who could benefit from an expert website audit? Share this offer!