QUALITY CONTENT FOR YOUR CONTENT MARKETING STRATEGY
Web Content
Writing
Service For SMB's
Let Me Lend Your Business a Hand
Web Content Writing Services
Need informative content or sales-oriented copy? In either case, I can help!
Where strategy and creativity meet to create clear, compelling website copy tailored to your brand.
Need to nail down your brand message and story before having content or copy written? Let's do it!
Service & Product Descriptions
Need well-rounded, benefit-focused descriptions that will promote purchases? I can help!​
Progressively build trust and boost your website traffic with informative, SEO-friendly blog posts.
Got success stories? Let's share them and show potential customers what you can do!
Nurture interest and drive action with laser-focused, persuasive marketing emails.
Need editing or proofreading? Let's get your existing content spruced up!
The Recipe For Content Marketing Success
A solid web presence is key in promoting the business growth that we small to medium-sized business owners want. But how is a solid online presence built? With content!
…but not just any content.
For your content marketing strategy to be successful, it must tick all the boxes in terms of optimization including clarity, readability, visibility, and branding. Anything less than professional-quality content just won't cut it.
So the question is: Can you consistently create the caliber of content needed to reach your business objectives?
Do you have a sharp marketing mind, know the ins and outs of writing for the web, have a way with words, and have time for content creation? If not, it's time to bring in the big guns (AKA a professional content writer).
Benefits of Outsourcing Content Creation
If you're not a savvy writer with a mind for marketing, teaming up with an experienced web content writer can have several benefits. Here are three of the biggest.
Your business will be more visible online, which means more website traffic and potential customers!
Gain your audience's trust and move them through the customer journey with strategic, pro-quality content.
Bring in the extra leads you need to make more sales and keep your business thriving long-term.
Trusted by 75+ SMB's Globally
Expert Web Content Writing Services
Since 2015, I've been writing up a storm for small to medium businesses around the world.
They've been in varying industries and had different needs. On every project, though, a few things have remained the same. All content has been optimized:
For their audiences

to hold their attention and promote conversions

For their brands

to highlight what sets their businesses apart as the #1 choice

For search

to boost the online visibility of their brands
Those three elements are the foundation for my powerful Optimized 3x framework.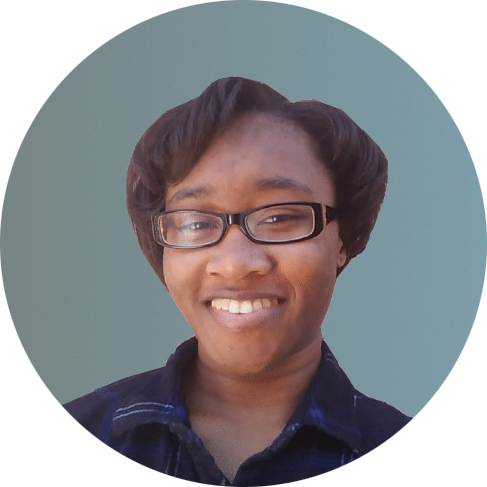 Hear From Business Owners Like You
Comments From Business Owners
Nia's content writing is second to none! Not only did she do a great job re-wording and embellishing the content for my website, she also interweaved her own research into the content and made the content very engaging for my prospective customers. She delivered my content ahead of schedule and the communication was fast and she was patient to answer all of my questions.
I had a great experience working with Nia. I liked how she took the time to really learn about my business and me. She was very thorough and communicated very well throughout the entire process. She is an excellent writer and captured exactly the essence and style I wanted for my website. I'd definitely hire her again and am looking forward to our next project together.
About the Businesses I Serve
While I have B2B and B2C experience in a bunch of industries, these days I get most excited about B2C businesses in the following industries. 
health & Fitness
Dentists, chiropractors, personal trainers, traditional healthcare practices, etc.
Lifestyle
Travel brands, interior design agencies, artisan goods brands, etc.
Hospitality
Restaurants, cafes, hotels, transport services, entertainment providers, etc.
Other CoNsumer Services
Interior & exterior home renovation companies, cleaning companies, etc.
The list above isn't exhaustive by any means. Are you in a different industry and interested in working with me? Contact me and let's see if we'd be a good fit. 
Wondering About My Content Writing Services?
Frequently Asked Questions
Can You Afford to Settle For Average?
The Average Writer vs. The Pro Writer
There are plenty of freelancing folks out there with writing skills. They know how to put pen to paper (…well, actually, fingers to keyboard). But it takes more than that. What makes truly professional writing superior?
Not all content writers understand the importance of key content strategy elements besides words. (When you find one who does, hang onto 'em at all costs.)
In my case, I build upon a foundation of writing skill with on-page SEO knowledge, brand strategy expertise, and an understanding of big-picture content marketing strategy. What does that mean for the business owners that work with me? A well-rounded web content writing service that gets results! 
Got questions about my services, processes, or experience? Need help with a project and want to run it by me? Either way, get in touch below!