OPTIMIZED WEB CONTENT FOR YOUR CLIENTS
CONTENT WRITING SERVICES FOR
MARKETING AGENCIES

Let Me Lend Your Agency a Hand
Web Content Writing Services
Whether you need informative content or the more conversion-oriented stuff, you're in the right place! 
Where strategy and creativity meet to create clear compelling website copy and landing pages.
Technically, this is a strategy service but, hey, writing's included. Let's nail down your brand story and strategy!
Product & Service Descriptions
Need descriptive, benefit-focused copy that can give sales a boost and generate a high ROI?
I craft informative, engaging blog posts that boost the credibility of the businesses that post them.
To build trust in a business's capabilities, I share their success stories via case studies.
From enticing subject lines to valuable, persuasive body copy, I craft effective marketing emails.
Need editing or proofreading? Let's get your existing content spruced up!
A Surefire Way to Impress
WOW Your Clients
With Optimized Content
POP QUIZ: How can you keep your clients happy, make 'em money, and help them grow their businesses?
That's easy to answer, right? Of course, content marketing is a powerful way to get measurable results and promote business growth. 
But you and I both know that it takes optimized content to make a difference. Specifically, content that's optimized for the audience, for the brand, and for search engines.  (Anything else is just useless fluff.)
Next question.
Do you have the time, the energy, and the resources needed to consistently whip up content of this caliber? 
If not and you're feeling the pressure, it's time to consider outsourcing your content development.
Benefits of Outsourcing Content Development
What do you have to gain by getting content creation off of your plate and letting a professional writer handle it? At least three things.
Free up your team's time to focus fully on other important tasks.​
Quit worrying about how you're going to get client content done.​
Make a real difference for your clients with high-quality content.​
Trusted by 25+ Agencies Globally
Reliable Content writing Support
Since 2016, I've assisted more than 25 digital marketing agencies on short and long-term content writing projects.
With my help, they've been able to deliver quality SEO web content to their clients. And when I say "quality", I'm talking about content that's optimized: 
For the audience to drive selling points home and promote conversions
For the brand to highlight what sets a business apart as the absolute best choice
For search to increase the online visibility of the brand
This is my tried and true Optimized 3X framework in a nutshell.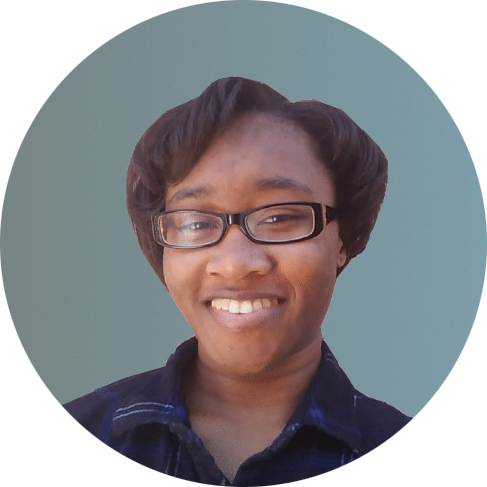 Need fully optimized content? Let's have a chat.
What Your Fellow Agency Folks Say
Feedback From Agencies Like Yours
Nia has a knack for delivering on time, on budget, and high quality writing services with transparent communication as the project progresses. We've been very pleased in working with Nia on several content needs both for clients andour agency. We highly recommend her and will continue to work with Nia in the future.
Nia is incredible! She is such a talented copywriter and extremely friendly and easy to work with. I've asked her to support me with website copy for a couple of clients, taking into account SEO and she nailed it! She also provided strategic edits and guidance for brand messaging documents!
About the Businesses I Serve
While I have B2B and B2C experience in a bunch of industries, these days I get most excited about B2C clients in the following industries. 
health & Fitness
Dentists, chiropractors, personal trainers, traditional healthcare practices, etc.
Hospitality
Restaurants, cafes, hotels, transport services, entertainment providers, etc. ​
Lifestyle
Travel brands, interior design agencies, artisan goods brands, etc.
Other Consumer Services
Interior & exterior home renovation companies, cleaning companies, etc. ​
WONDERING ABOUT MY CONTENT WRITING SERVICES?
Frequently Asked Questions
Good question! It's easy to talk a good game but, I'm sure you'd agree, the proof is in the pudding. So here's some pudding (sprinkled with stats and testimonials). 
Copy I produced for a Facebook campaign in the beauty services industry increased the client's followers by 200% in just one week. Copywriting I did within the professional services industry increased conversions by 8.5% in one month, resulting in more than $1,000 in sales!
And as far as search engine optimization (SEO) goes, check out what these client—both experienced marketers—have said:
"Her research and final pieces of content always end up outranking competitors."
"Nia…always produced informative, search-engine-optimized posts that consistently rank on Google."
So, yes, the content I produce can get results. In fact, each and every piece is carefully and strategically crafted to do so.
How extensively I can help out, of course, depends on the volume of work you need help with and my current workload. So the next step is to get in touch and tell me more about your needs. 
And what if there aren't enough hours in the day for me to do all of the content creation you need? I can enlist a capable fellow freelance content writer to help me help you. In this case, I'd act as a project manager and editor so that you only have to worry about communicating with one writer—me! If this is a solution you'd be interested in, let me know.
First of all, I'm sorry to hear that you've had a less-than-positive experience with a freelancer or writer in the past. As someone who has hired folks to help me out on occasion, I get how frustrating that is. Highly skilled content writers and editors seem to be outnumbered and tricky to find these days!
But, thankfully, there are reliable freelance writers out there. If you ask my clients, I'm one of them. Have you checked out their testimonials yet?
Can You Afford to Settle For Average?
The Average Writer vs. The Pro Writer
There are plenty of freelancing folks out there with writing skills. They know how to put pen to paper (…well, actually, fingers to keyboard). But it takes more than that. What makes truly professional writing superior?
Not all content writers understand the importance of key content strategy elements besides words. (When you find one who does, hang onto 'em at all costs.)
In my case, I build upon a foundation of writing skill with on-page SEO knowledge, brand strategy expertise, and an understanding of big-picture content marketing strategy. What does that mean for the marketers that work with me? Well-rounded, original content that works!
Got questions about my services, processes, or experience? Need help with a project and want to run it by me? Either way, get in touch below!