NEW TO FREELANCING? STRUGGLING?
Resources For Freelancers
If you're like me, you hate the term "guru".
And rather than seeking advice only from industry leaders, you recognize that there's value in learning from people who are just a few steps ahead of you. People who, just a short time ago, were where you are right now. 
Or, in this case, fellow freelancers who are still trekking toward their big-picture goals BUT who've:
Overcome many of the challenges new and inexperienced freelancers face 
Learned a lot of the important lessons the hard way
Got those lessons fresh in mind
Made it their mission to share knowledge as they gain it to spare you some trouble
If you're ready to put your current freelancing struggles behind you, you've come to the right place. Here, it's all about growing together. 
WHAT DO YOU NEED HELP WITH?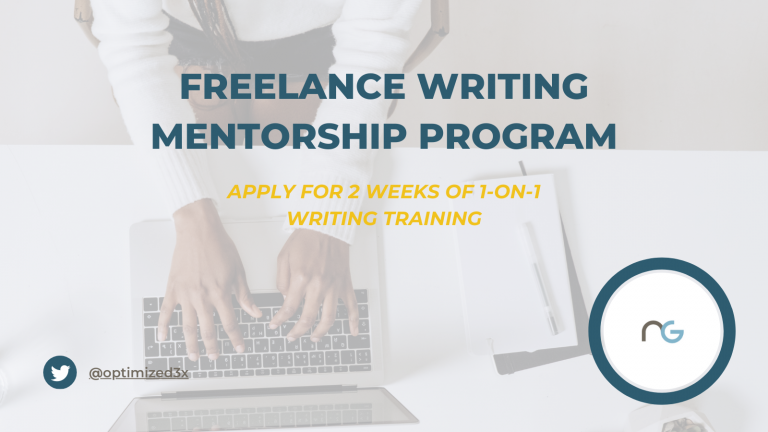 Freelance Writing Mentorship Program
Get clarity on what you do well and what you could do better to level up your writing skills and your freelance business. Apply for 2 weeks of free 1-on-1 training with me!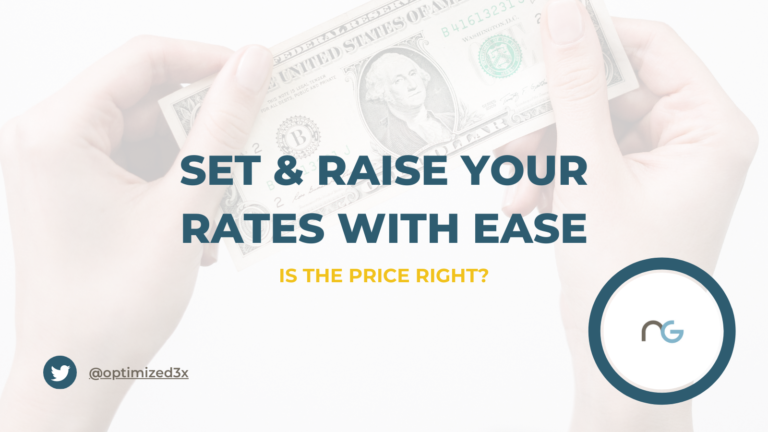 Set & Raise Your Rates With Ease
Learn a simple way to set the right rate for you. Plus, when and how to raise your rates with new and existing clients. Get 4 tactics and scripts to help you raise your rates with confidence!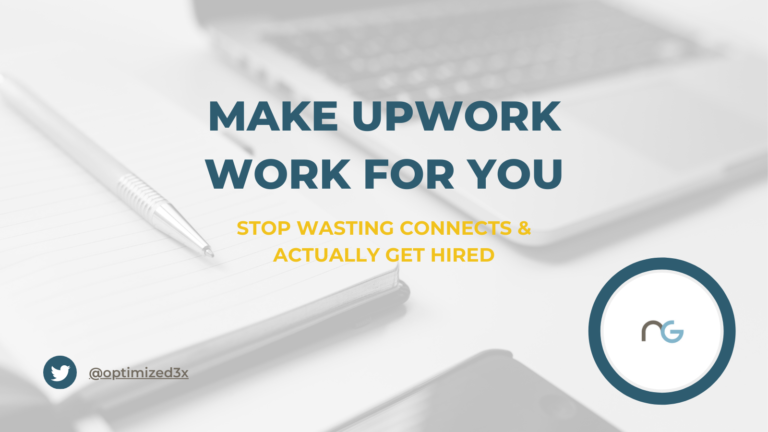 Make Upwork Work For You (Starter Guide)
Using Upwork to jumpstart or support your freelancing? You don't have to "race to the bottom" or spend tons of $ on connects with only the hope of getting new projects. Learn to actually get hired!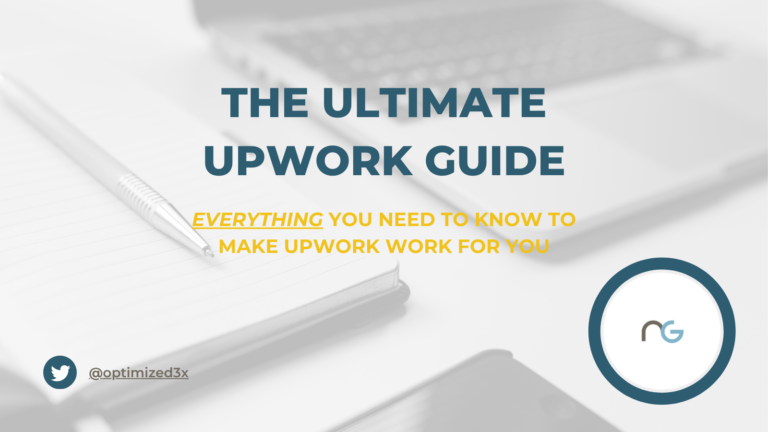 The Ultimate Upwork Guide
Learn all you need to know to get hired on Upwork! Besides my best tips, get access to FAQs, examples, and my proven proposal formula. Plus, get personalized feedback on your proposals. 
COMMENTS FROM FREELANCERS LIKE YOU
WHAT FREELANCERS ARE SAYING
I read your guide and I'm really impressed. I think it's a skill to have a casual/friendly tone and still provide useful information. I really appreciate how you structured the manual, and felt that it was easy to read through. I also think the content is really rich in useful advice!
The way you analyzed my mistakes into bullet points will really help me to rectify them. Thank you sooooo much for helping me. Even though I don't know you personally, you're one of the most humble and selfless person [sic] I've met on the internet.
Frequently Asked Questions
Wants a sneak peek at some of the topics that'll be covered in the near future? Here it is!
The goal for all planned resources is to provide clear advice and explanations of the logic behind it. That way, you can put the info to good use and get into the mindset that's necessary to get to the next level in your freelancing career. 
NICHING DOWN (SAFELY)
To choose a niche or not to choose a niche? That is the question. Also, what do's and don't do you need to be aware of when narrowing your focus. Learn from my personal EPIC FAIL.
PERFECTING YOUR LINKEDIN PROFILE
LinkedIn can enhance your professional image and attract potential clients...if your profile is good. Based on my experience revamping my profile and those of clients, I'll share how to create solid LI profile.
SPOTTING BAD CLIENTS
Despite the many horror stories out there, many new freelancers get caught up with outright bad clients and subtly bad clients. We'll cover the red flags of both so that you can steer clear.
TOOLS FOR FREELANCE WRITERS
Especially if you're new to writing or freelancing, tools can give you a boost of confidence and help hone your skills. But, with so many options, what tools do you choose? I'll share a full list of recommended tools.
Have a question or a suggestion for an upcoming resource? Interested in collaborating with me to help other freelancers?  Either way, get in touch below!